End-of-tenancy cleaning is included in one of the most important tenants' responsibilities at the end of the agreement. Tenants can use this checklist to make sure they have not missed anything, even a spec of dust. Furthermore, landlords can benefit from this list to ensure tenants have completed their responsibilities.
Following is a Move Out Cleaning Checklist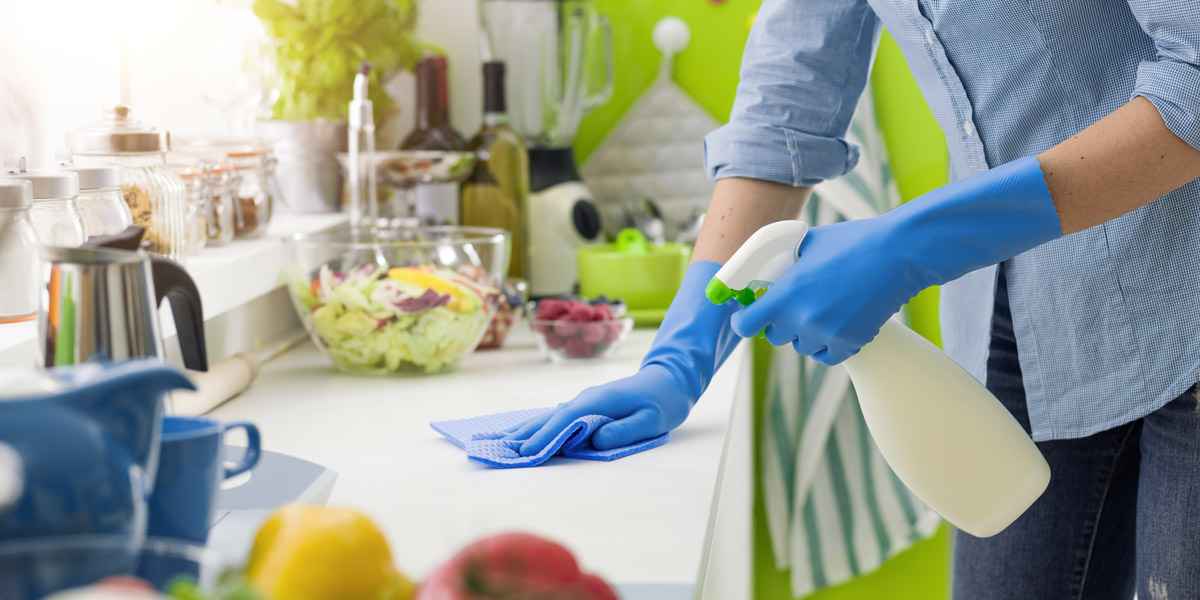 Kitchen
Half the work is completed by cleaning the kitchen because it is one of the most used rooms.
Dust and wash all the kitchen worktops and the sink area.
Clean the grease from grouts and polish tiles
Clean and degrease the oven and tiles
Thoroughly dust off the cupboards and drawers;
Washing sinks and polishing faucets;
Eliminate limescale;
Throw-out leftovers and carrier bags;
Clean the microwave and dishwasher from inside and outside;
Wash the refrigerator and freezer;
Wipe the washing machine inside and out;
Cleanse the dishwasher inside and out.
Dust off all the electrical appliances
Disinfect the trash cans and throw out rubbish
Clean the outside of cupboards and drawers
Stack and arrange utensils, cutlery and other dining accessories.
Clean radiators, if applicable and accessible
Remove dust from plugs and light switches
Furnishings
Wipe and polish tables
Wipe any oil and grease stains
Pound the cushions until they are dust free
Vacuum the furniture or sofas
Vacuum the furniture and carpets
Clean and polish all wood units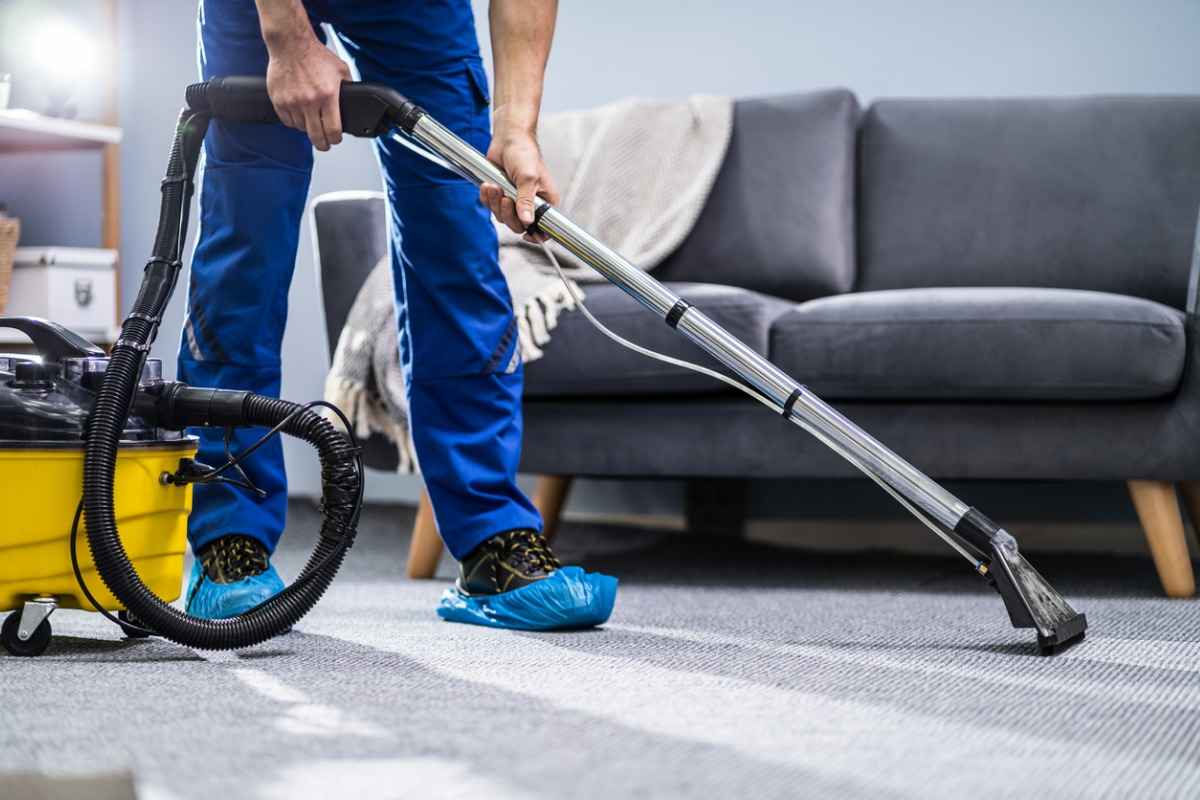 Carpets
Landlord agents are notoriously picky about carpets. You can opt for a professional carpet cleaning service as it is one of the most challenging duties.
Deep clean all the carpets
Steam clean if possible
Hand-wash stains if you don't own a carpet machine.
Windows
Remove any fingerprints and dust from all windows
Wipe down to prevent streaks
Clean frames
Dust off blinds, curtains and shades
Drawers, Shelves and Cupboards
Clear drawers, take away any unnecessary objects or leftover goods
Wipe down the handles or knobs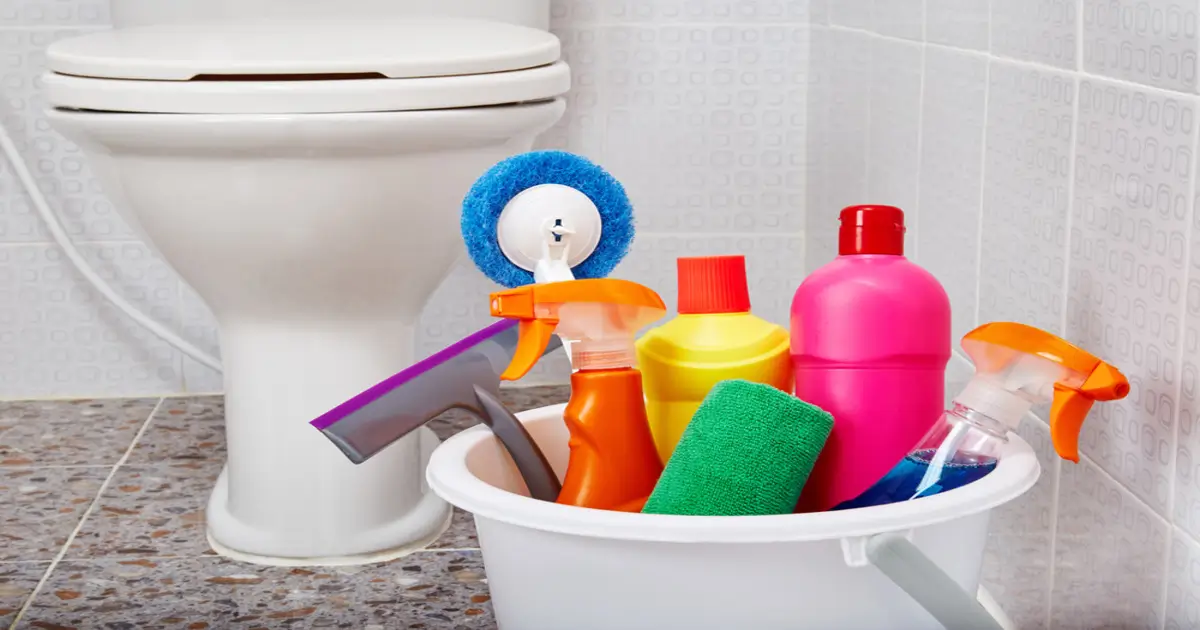 Bathroom
Clean and remove limescale from bathtubs and showers.
Clean the toilets
Clean the sinks and fixtures
Wipe and clean all cabinets and drawers
Wash or mop hard surface floors
Bedrooms and Living Area
Dust all light fixtures and ceiling fans
Dust all cobwebs
Clean or dust all outlet covers
Clean trim work and moulding
Dust doors and door frames
Dust air vents
Sweep and mop hard surface floors
Outdoor Cleaning
Cut the grass
Remove any weeds
Scrub or pressure wash the pavers
Appliances
The Tumble Dryer
Empty the soap dispenser drawer
Inspect and clean the tumble dryer filter
The Toaster
Thoroughly clean, wipe, and polish the exterior; remove any food deposits and breadcrumb remnants; clean as thoroughly as possible; degrease handles; and remove grime.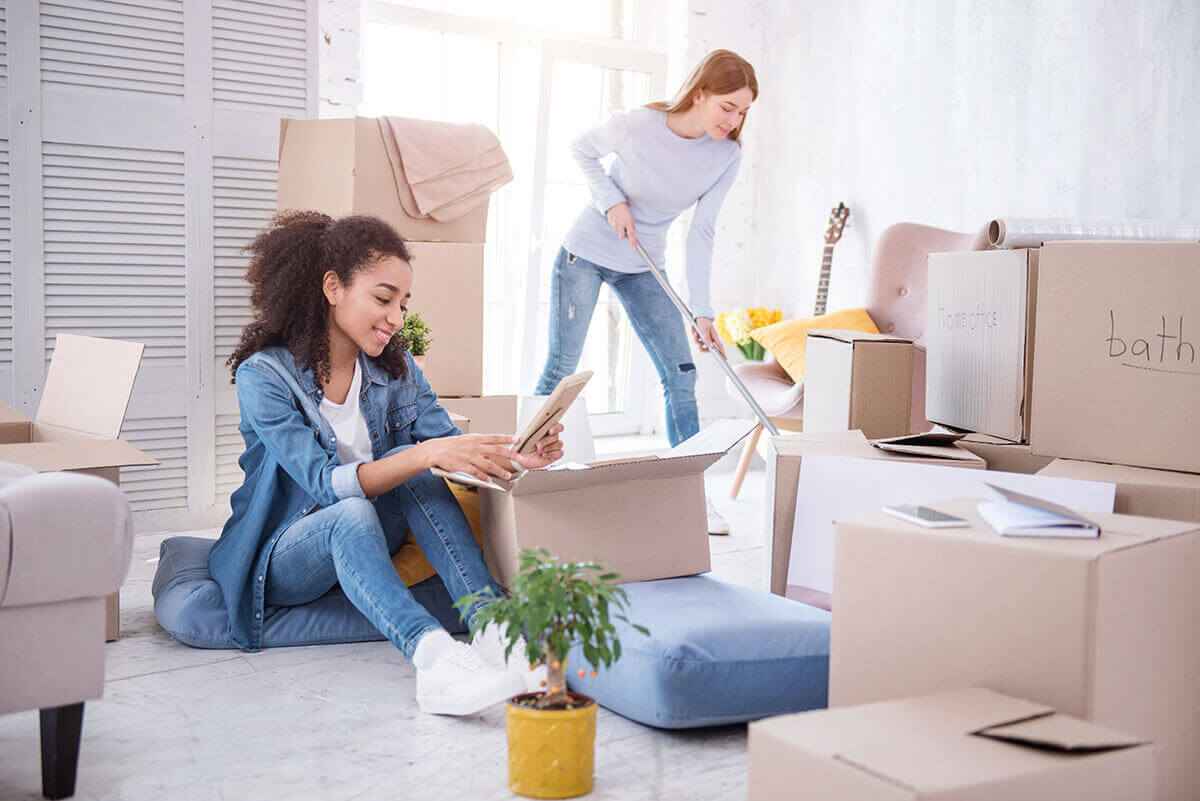 What Else You Need to Do Besides Cleaning
Return all keys, including mailbox keys, garage door openers, and gate openers.
Leave the house in the same condition you found it in the first place. As a result, the landlord may be encouraged to overlook minor issues.
Remove everything by yourself. Leaving heavy and bulky items will allow your landlord to deduct the cost from your security deposit.
Meet with your landlord after cleaning and moving out to report any damages, get approval for the property's condition, and receive your security deposit.
Majority use large brackets to hang pictures, leaving large holes when you remove them.
Treat the place like it's your own; immediately clean the spills on the counters or floor. Moreover, take special care of light-coloured carpets and furniture.
Try to pay your rent on time to make your landlord happy and satisfied. Take care whenever you move your furniture into a new space or rearrange it afterwards. Bulky items have the potential to damage doors, peel paint off walls, and scrape flooring. Add pads underneath the legs of the chairs to avoid scratching the floor when moving them in, out, or around.
Make Small and Easy Repairs
If you made any holes to hang pictures or curtains, use some putty and paint to fill them.
If you paint a room in the rental, return it to its original colour before leaving.
Inspect the batteries in the smoke and fire alarms.
Install fresh bulbs in any burned-out light fixtures.
Replace the pans below the burners if anything on them has burned rather than cleaning them. A hardware store only charges a few dollars for these.
Use bleach to clean the sinks and bathrooms.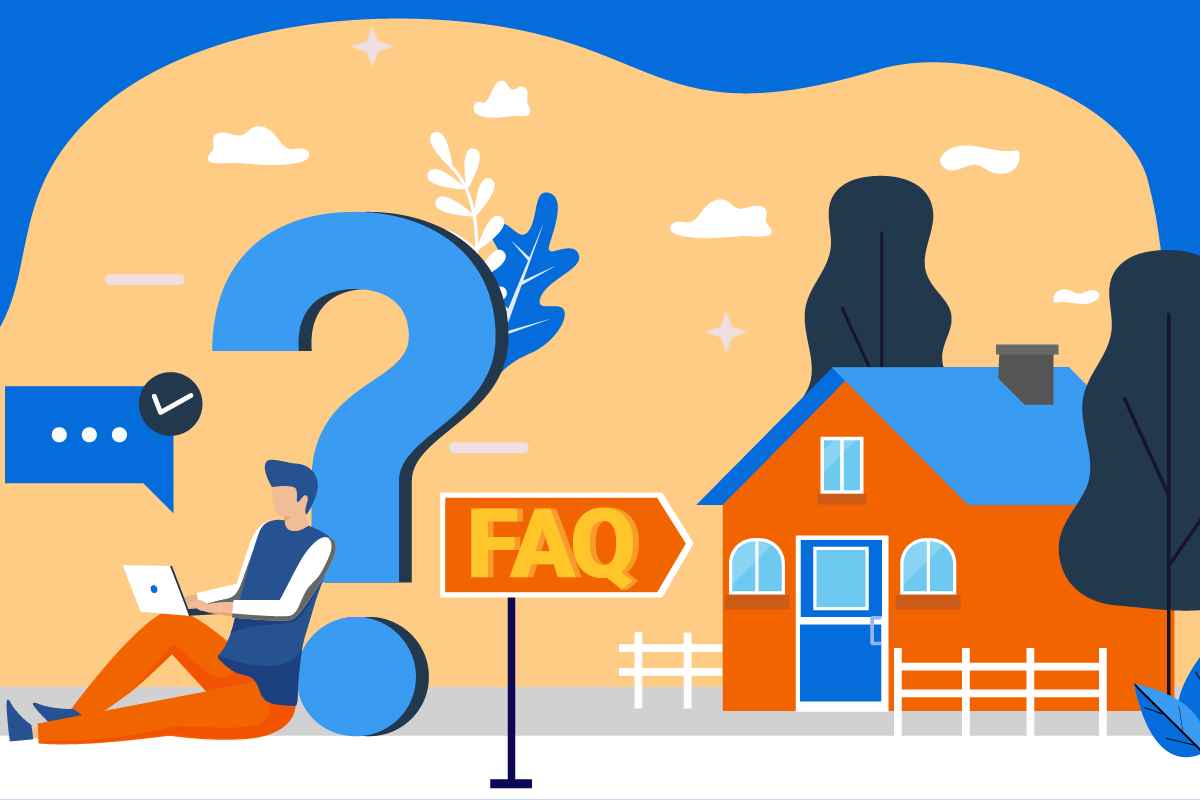 Frequently Asked Questions Regarding Move-Out
Q. How Long Will a Move-out Cleaning Take?
Generally, it takes 1 hour for every 250 sq. ft of living space. For instance, in a 1500 square foot apartment, at least 6 hours are required.
Q. Should I Hire a Cleaning Company?
House removal is one of the most hectic and stressful life events. Hiring a cleaning company will be extremely helpful after tons of packing, stooping and lifting boxes. Always hire a professional and insured cleaning service by going through their website.
Q.  What is the Price of a move-out Cleaning?
Unfortunately, there isn't a cleaning fee that is accepted everywhere. Move-out cleaning costs will vary depending on your property's size and location. Most cleaning businesses and companies charge by the labour hour, ranging from $20 to $75.
Q.  What Happens if I Fail to Keep the Place Clean?
Booking a cleaning service demands time and money. They'll be more concerned about turnover time than budget, which might cost you your entire security deposit. A detailed cleaning can take care of any damage to your rental. Instead of wasting time cleaning as you go, use our comprehensive move-out cleaning checklist. Working your way through the list will ensure that your rental is spotless for the final inspection by your landlord.